Shorts and flip flops.  Sneakers and sandals. Denim jackets, halter dresses and t-shirts.
Sounds like the way people dress when they are taking a trip to the mall or the beach.  These days, it's also the dress code for many an employee in the modern workplace.
Gone are the days when there seemed to be a very clear standard for workplace attire in the office.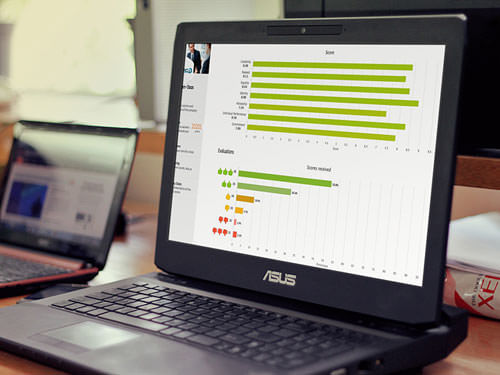 Working on improving employee engagement?
EPIC is an Employee Engagement software that gives you the tools and insights to create a workplace culture that encourages engagement, loyalty, and trust.
The work culture has changed over the last several decades. Many businesses have relaxed their dress code standards.   Suits and ties, blouses and skirts closed toe shoes and pantyhose seem almost archaic in some companies.
In the interest of adjusting to the mores of the times, the pendulum as swung completely in the opposite direction.
Most businesses don't even have an official dress code policy for employees or don't feel comfortable enforcing the dress code policies that are in place for fear of offending employees.
Not all companies need to institute a dress code policy that requires that their employees dress in suits, but it is important that staff understand what to wear to work.
A dress code policy should include the following:
A summary of your expectations related to work attire including whether the work attire to be worn should be business casual or business formal.
Guidelines on what is considered appropriate as well as what type of attire is inappropriate for the office Appropriate attire for business would include any of the following based on your work culture:
Shirt, tie and business slacks
Suits
Day Dress
Khaki's
Sweaters,
Sports Jackets
Skirts
Blouses
Inappropriate clothing may include:
Tank or tube tops
Leggings, spandex pants
T-shirts
Shorts
Extremely short skirts or dresses
Halter, spaghetti strap or sleeveless dresses, (worn without a jacket or a sweater)
Don't neglect to be clear about the types of footwear that is appropriate in the office.  Sneakers, sandals, flip flops and other casual footwear are not appropriate office attire for the majority of companies.
Your dress code policy should also incorporate your standards related to excessive jewelry, cologne and perfume.
Certainly overly worn, ripped, or unclean clothes are unacceptable in the workplace as are clothes with language or images that may be considered repulsive to co-workers or customers.
Although some of your employees may beg to differ, the point of having a dress code standard is not to make your employee's lives miserable. All of your employees should be projecting a professional image whether it is through their interactions with customers, or by their choice of work attire.
Your customers and clients will rightly or wrongly, judge your business based on how your employees dress. First impressions do mean everything in business. When it comes to workplace attire, people do judge a book by its cover.
The following two tabs change content below.
Get more tips on interviewing, hiring, managing and engaging your employees. Dianne Shaddock is the President of Easy Small Business HR, Employee Hiring and Managing Tips and the author of the eGuides, "How To Supervise:  What Your Boss Never Told You Before You Took the Job", A Step-By-Step Guide For New and Seasoned Managers and "How To Find and Hire the Best Employees".
Latest posts by Dianne Shaddock (see all)