Should you pay an employee who answers the office phone over lunch break? Do you compensate a worker who is on-call while at home? Figuring out when to compensate workers can be tricky in some situations. This basic fact sheet will help business owners navigate the finer points of the Fair Labor Standards Act and the pay expectations it outlines for employers.
Breaks & meals: Rest periods of about 20 minutes or less are considered work time and employees should be compensated. If an employee takes a break longer than authorized and you have expressly warned against it, then you're not required to count the extra time as work hours.
Meal breaks, which are generally 30 minutes or longer, are not compensated as work time as long as the employee isn't required to fulfill any work requirement during the break. If, for example, an office assistant must answer phones during a lunch break, then he or she should be paid, according to the Fair Labor Standards Act.
Meetings, lectures, and training: Employers do not need to compensate for these situations as long as they meet four criteria: the event is not held during regular working hours, it is voluntary for workers to attend, it is not job related, and no other work is performed during the event.
On-call: Business owners must compensate staff required to be on-call while at the workplace. However, on-call workers who stay at another location, such as home, are typically not considered to be working and do not need to be paid, says the Fair Labor Standards Act.
Sleeping: Compensate workers who are required to be on duty for less than 24 hours even if he or she is allowed to sleep or undertake other personal activities when not engaged in work. But if the employee is on duty longer than 24 hours, the Fair Labor Standards Act says you and that worker may agree to exclude 5 to 8 hours from compensation for sleeping purposes—provided you supply adequate sleeping quarters and the employee can generally have an uninterrupted sleep.
Home to work: Typically, an employee's daily commute to and from the workplace on a regular workday is not work time.

Home to work, in a special location: Employers must pay travel time to workers who are given a special one-day assignment in another city. However, an employer is allowed to deduct (or not pay) for the amount of time that worker would have spent commuting to his or her regular workplace.

Travel as part of the job: Employers must pay workers who travel as part of their typical work day. For instance, the Fair Labor Standards Act dictates you must pay a worker for the time he or she spends traveling to different job sites during the day.

Overnight travel: Travel away from home that requires an overnight stay is considered work time when it "cuts across the employee's workday," according to the Fair Labor Standards Act.

Waiting: As employers, there are times when you'll pay an employee to wait. For example, a retail cashier might read a magazine when no customers are in line. Even though the worker isn't doing a specific task, they are being "engaged to wait" and should be compensated.
Allegations of wage and hour violations will consume your valuable time, and the penalties will eat into your revenue. When it comes to compensation for unique situations, be sure your small business is compliant with the Fair Labor Standards Act.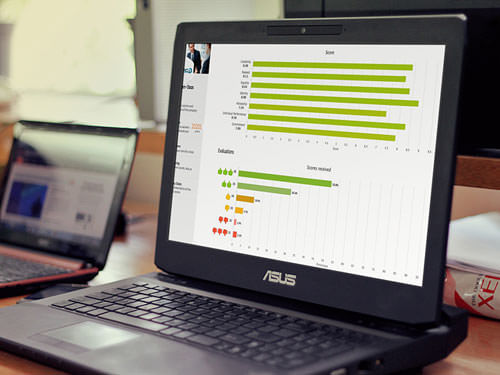 Working on improving employee engagement?
EPIC is an Employee Engagement software that gives you the tools and insights to create a workplace culture that encourages engagement, loyalty, and trust.
FREE Related Resources
Stay abreast of the latest legal challenges and issues that employers face with Legal Alert For Supervisors. Request your free newsletter
The following two tabs change content below.
Get more tips on interviewing, hiring, managing and engaging your employees. Dianne Shaddock is the President of Easy Small Business HR, Employee Hiring and Managing Tips and the author of the eGuides, "How To Supervise:  What Your Boss Never Told You Before You Took the Job", A Step-By-Step Guide For New and Seasoned Managers and "How To Find and Hire the Best Employees".
Latest posts by Dianne Shaddock (see all)