As a small business owner or manager, you know how much you feel the strain of workplace stress. Your employees are just as vulnerable. More than 75% of Americans report they experience anxiety over job-related issues, according to the Everest College/Harris Interactive 2011 Work Stress Survey.
The Primary Causes of Stress in the Workplace
The survey of nearly 1,000 American adults found that workers ranked the following factors as the most stressful aspect of their employment: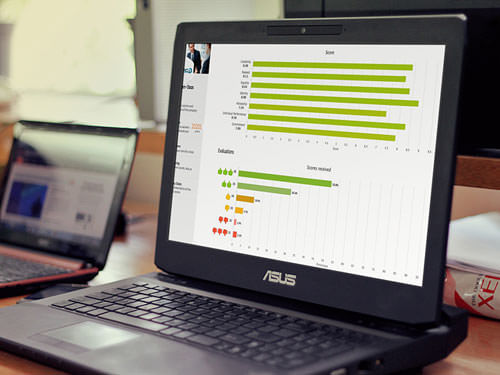 Working on improving employee engagement?
EPIC is an Employee Engagement software that gives you the tools and insights to create a workplace culture that encourages engagement, loyalty, and trust.
14% – low pay
11% – commuting
9% – the fear of being subject to lay-offs
8% – annoying co-workers
5% – annoying boss
5% – poor balance between work and life
4% – the lack of opportunity to advance
What's more, stress levels and primary stressors varied depending on the worker's age. For example, young adults reported particularly high work-related anxiety levels. Eighteen percent of them ranked low pay and irritating co-workers as the primary sources of workplace stress.
An employee's level of education was found to affect the reasons he or she felt workplace stress. According to the survey, college grads reported that the fear of job loss was the biggest reason for stress at work. Twelve percent said that their stress was caused by unreasonable workloads.
The Reason Managers Must Be Aware of Employee Stress
Stress is normal, say psychological experts. But too much employee anxiety is actually bad for business. Stressed workers experience lower morale, which can send productivity into a dive. Nurture a happy and productive staff by learning to recognize the signs of employee stress, which include:
Frequent irritability with co-workers, supervisors, clients, or vendors
Inability to have fun at work
Viewing work as a constant and burdensome chore
Lethargy
Lack of fulfillment
Don't let employee stress affect the bottom line.
Even before recognizing the signs of employee stress, supervisors and managers can proactively help employees reduce workplace stress. Simple changes to combat stress at work, such as providing opportunities for career development, giving workers the opportunity to participate in job-related decisions, and nurturing a friendly environment, will help you build a more productive staff—one that's ready to build the bottom line.
The following two tabs change content below.
Get more tips on interviewing, hiring, managing and engaging your employees. Dianne Shaddock is the President of Easy Small Business HR, Employee Hiring and Managing Tips and the author of the eGuides, "How To Supervise:  What Your Boss Never Told You Before You Took the Job", A Step-By-Step Guide For New and Seasoned Managers and "How To Find and Hire the Best Employees".
Latest posts by Dianne Shaddock (see all)