If you're a small business owner or manager with questions about your obligations regarding Department of Labor laws, this guide will give you answers. From guidelines about job sharing policy to last paycheck laws, here is Part II of my frequently asked questions guide to work hours and other pay issues.
Are there travel time laws I need to be aware of?
Any time spent traveling during normal working hours is considered work time, which means employees must be compensated. While travel time generally doesn't include commuting time, it does include, for example, time spent traveling to and from a client's office.
How do I know if I'm required to provide hazard pay?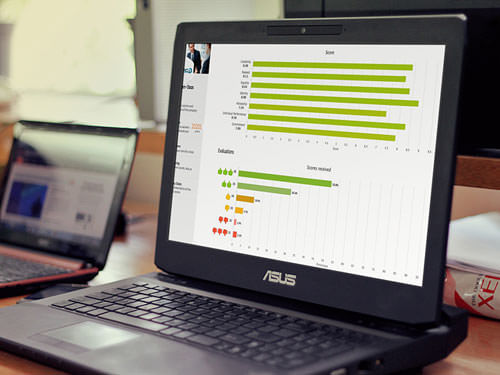 Working on improving employee engagement?
EPIC is an Employee Engagement software that gives you the tools and insights to create a workplace culture that encourages engagement, loyalty, and trust.
Hazard pay is additional compensation for work involving physical hardship or for performing a hazardous duty. Physical hardship is defined as any work that causes extreme physical discomfort or distress that's not relieved by protective devices.
The law doesn't specifically require employers to provide hazard pay except as a part of "a federal employee's regular rate of pay in computing employee's overtime pay.
What is minimum wage for employees who get tips?
A "tipped" worker is anyone in an occupation that regularly receives more than $30 each month in tips. Department of Labor laws require employers to pay a minimum of $2.13 per hour in direct wages—provided that when the worker's tips are added to the direct wage, it is at least equal to the federal minimum wage. If the employee's wage plus tips doesn't equal the federal minimum hourly wage, you are required to make up the difference.
Be aware that many states require higher minimum wages than the federal standard for tipped employees. So always check with your local jurisdiction to make sure you're in compliance with federal and local laws. For a state-by-state breakdown of minimum wages for tipped employees, visit the Department of Labor's tipped employee wage chart.
Is merit pay required?
Merit pay is any increase in pay based on criteria set by you, the employer. Often called pay-for-performance, it's often determined by an employer review using a set of criteria the employer has already established. Merit pay reviews are typically conducted on a regular basis (for example, every 6 months or 1 year) and often include a meeting to discuss the worker's performance.
Employers are not required to provide pay-for-performances increases, according to Department of Labor laws.
Are there Department of Labor laws dictating job share arrangements?
No. There is no flexible working hours law regarding job sharing, which involves two or more employees sharing the responsibilities of a single full-time job or two or more workers with unrelated assignments who are the same budget line. Flexible work arrangements are considered a matter between employer and employees.
Does an employee need to receive his or her final paycheck immediately?
Although federal law doesn't dictate that a former employee needs to receive a last paycheck immediately, some states have final paycheck laws that require immediate payment. Check with your state labor department to find out if your state has different requirements than the Department of Labor.
Make sure your company is in compliance.
While there may not be a job share law, there are a number of other federal and local regulations regarding work hours and other pay issues, such as hazard pay or a final paycheck. From travel time laws to last paycheck laws, make sure you have the information you need to keep your business in compliance.
In case you missed it, be sure to check out Work Hour Laws & Pay Issues FAQ, Part I.
FREE Related Resources
Stay abreast of the latest legal challenges and issues that employers face with Legal Alert For Supervisors. Request your free newsletter
The following two tabs change content below.
Get more tips on interviewing, hiring, managing and engaging your employees. Dianne Shaddock is the President of Easy Small Business HR, Employee Hiring and Managing Tips and the author of the eGuides, "How To Supervise:  What Your Boss Never Told You Before You Took the Job", A Step-By-Step Guide For New and Seasoned Managers and "How To Find and Hire the Best Employees".
Latest posts by Dianne Shaddock (see all)