Work hours, pay issues, questions, oh my! As a small business owner or manager, the requirements governing meal break laws and other compensation issues can seem trickier than traveling the Yellow Brick Road. My FAQ guide to work hours and pay issues, which are governed by the Fair Labor Standards Act (FLSA), will help you sort it all out:
How many hours are required for full-time and part-time employment?
Full-time or part-time employment rules are generally determined by the employer and not by Department of Labor laws.
Are there laws about compensating for breaks and meal periods?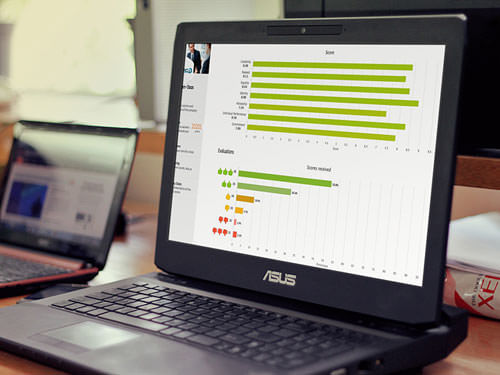 Working on improving employee engagement?
EPIC is an Employee Engagement software that gives you the tools and insights to create a workplace culture that encourages engagement, loyalty, and trust.
Although the FLSA doesn't require employers to give time off for breaks or meals, some states may have their own meal break laws. When employers do offer short breaks (up to about 20 minutes), federal law dictates that employees must be compensated. Work break laws also say that employers do not need to compensate for meal breaks (a minimum of 30 minutes).
Do I need to pay extra to employees working nights or shift work? Is it necessary to pay extra for weekend work?
No. Employers aren't required by law to pay extra for night or shift work. Work hour laws also don't dictate employers pay extra for weekend work. However, if the night and weekend workers are non-exempt and work more than 40 hours in a work week, Department of Labor laws say they must be paid overtime.
Are there Department of Labor laws regarding flexible schedules?
The FSLA does not govern flexible work schedules, which are typically defined as those that allow personnel to vary arrival and/or departure times. Flexible work schedules are often considered a matter between the employer and the employee.
How can I make sure I'm compliant with vacation pay rules?
Employers aren't required to pay employees for time not worked. That includes vacations and sick leave as well as holidays. Since there is no federal vacation pay law, paid time off is a matter between the employer and the employee.
Is there a sick leave entitlement?
Although employers are not required to pay for sick leave, the Family and Medical Leave Act (FMLA) says that covered and eligible employees are entitled to up to 12 weeks of unpaid leave for certain medical situations that affect the worker or a member of the employee's immediate family.
Also, if an employer offers sick leave and the worker leaves before using all of it, FLSA sick time law says the employer is not required to pay the worker for that time.
Non-compliance can be worse than the Wicked Witch of the West.
The Wicked Witch may have had her band of flying monkeys, but the Department of Labor can make non-compliance a costly and time-consuming nightmare for your small business. Know the ins and outs of employment law, from vacation pay rules to sick leave payment, so you can make the management decisions that build a strong and profitable business.
Get more answers in the post: Work Hour Laws & Pay Issues FAQ, Part II.
FREE Related Resources
Stay abreast of the latest legal challenges and issues that employers face with Legal Alert For Supervisors. Request your free newsletter
The following two tabs change content below.
Get more tips on interviewing, hiring, managing and engaging your employees. Dianne Shaddock is the President of Easy Small Business HR, Employee Hiring and Managing Tips and the author of the eGuides, "How To Supervise:  What Your Boss Never Told You Before You Took the Job", A Step-By-Step Guide For New and Seasoned Managers and "How To Find and Hire the Best Employees".
Latest posts by Dianne Shaddock (see all)