One of the most frequently searched phrases on the Easy Small Business HR website is What makes an effective supervisor?  Managing employees isn't as easy as it may look if you've never been responsible for finding, directing, growing, and sometimes terminating staff. Regardless, there are those managers who make it all look so easy.  What do successful supervisors know that others don't?
The most effective and successful supervisors: 
➡ Are strategic, detail oriented, and proactive.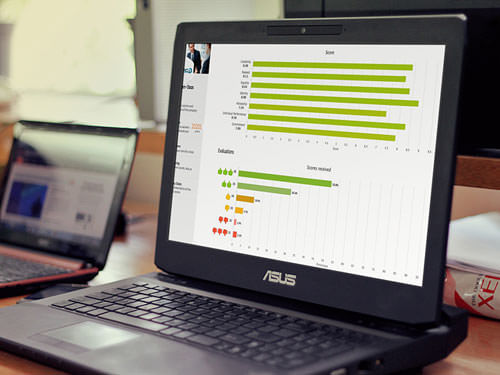 Working on improving employee engagement?
EPIC is an Employee Engagement software that gives you the tools and insights to create a workplace culture that encourages engagement, loyalty, and trust.
➡ Do not favor or provide an unfair advantage to some employees over others.
➡  Are fair but firm when need be.
➡ Show common courtesy and respect to all employees; even their most difficult staff.
➡ Really listens to their employees' concerns and helps them with determining the best path towards resolving those concerns.
➡ Support and encourages staff development.
➡ Take the time to understand the work that their staff performs.
➡ Make themselves available; takes the time to meet with employees.
➡ Has at least a general understanding of their employees strengths and weaknesses.
➡ Praise their employees for doing good work on a regular basis.
➡ Require that all employees work to their fullest capacity.
➡ Address difficult workplace situations immediately.  Does not let workplace issues progress to a point where it affects employee productivity and morale.
➡ Share with employees any information as appropriate that impacts the company.
➡ Is transparent – shares their business goals and expectations with staff.
➡ Is very clear when assigning tasks to their employees about what needs to be done and when the work should be completed.
➡ Is not afraid to let their employees have their time in the limelight and in fact encourages it.
➡ Is always willing to delegate work to others instead of trying to take care of everything.
➡ Treats their staff as partners and not as subordinates.
➡ Does not take credit for individual or collective employee accomplishments.
➡ Acts as a buffer for their employees when issues arrive with clients or customers as appropriate.
The following two tabs change content below.
Get more tips on interviewing, hiring, managing and engaging your employees. Dianne Shaddock is the President of Easy Small Business HR, Employee Hiring and Managing Tips and the author of the eGuides, "How To Supervise:  What Your Boss Never Told You Before You Took the Job", A Step-By-Step Guide For New and Seasoned Managers and "How To Find and Hire the Best Employees".
Latest posts by Dianne Shaddock (see all)