From chronic absences to poor decision making, drug and alcohol use in the workplace can take its toll on small business owners—in time, money, and morale. If you don't think workplace substance abuse happens in your business, you may want to reconsider. Here are surprising statistics about drugs and alcohol use that show just how pervasive the problem is:
More than 75% of illicit drug users are employed.
Almost 80% of adult binge drinkers are employed.
About 2% of employed adults have consumed alcohol before the start of the workday.
About 7% of Americans drank alcohol during the workday.
Nearly 10% of workers have reported to work with a hangover in the past year.
Workers who report heavy alcohol or illicit drug use are more likely to have skipped at least 2 days of work in the previous month.
Workers who report heavy alcohol or illicit drug use are more likely to have worked for at least 3 employers in the previous year.
Particular industries have higher rates of workplace substance abuse.
Accommodations, construction, and food services had the highest reported prevalence of illicit drug use.
Educational services, public administration, and utilities reported the lowest.
About 16% of construction workers reported heavy alcohol use in the previous month. In entertainment and recreation industries, that number was about 14%.
Small businesses are the most vulnerable to alcohol and drug abuse in the workplace. Why?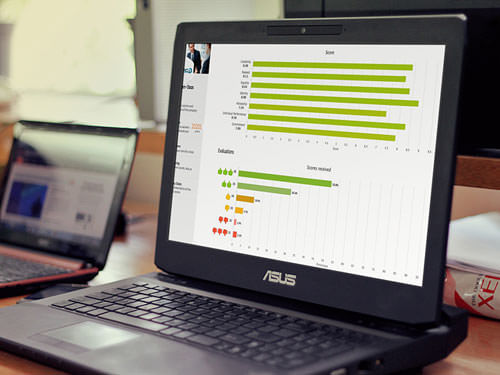 Working on improving employee engagement?
EPIC is an Employee Engagement software that gives you the tools and insights to create a workplace culture that encourages engagement, loyalty, and trust.
Small businesses are least likely to test for drug abuse.
About 90% of employees with alcohol or illegal drug dependence work for small or medium firms.
Don't let workplace substance abuse endanger your staff, your clients, or your business. If you don't already have the policies in place to deal with drug and alcohol use in the workplace or if you aren't aware of your employer responsibilities regarding substance abuse, now is the time to take action. Develop programs to promote a drug-free workplace and encourage those with problems to get help.
For more statistics on alcohol and drug abuse and its effect on your business, visit the U.S. Department of Labor's General Workplace Impact page and Industry & Occupation Categories page.
The following two tabs change content below.
Get more tips on interviewing, hiring, managing and engaging your employees. Dianne Shaddock is the President of Easy Small Business HR, Employee Hiring and Managing Tips and the author of the eGuides, "How To Supervise:  What Your Boss Never Told You Before You Took the Job", A Step-By-Step Guide For New and Seasoned Managers and "How To Find and Hire the Best Employees".
Latest posts by Dianne Shaddock (see all)