Transcript of ESBHR Podcast 11: You're Done With Your Interviews- Now What?
Listen to the audio.
Thanks for hanging in there with me as we review the hiring process step by step. I hope you're finding this step by step process helpful and that you've been able to implement the hiring tips from past episodes.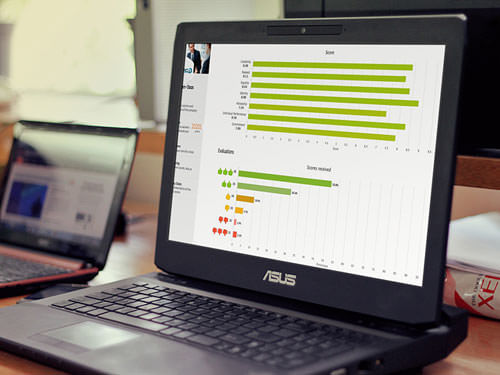 Working on improving employee engagement?
EPIC is an Employee Engagement software that gives you the tools and insights to create a workplace culture that encourages engagement, loyalty, and trust.
So, you've finished interviewing and you are now left with trying to weed out candidates.
Hopefully you've taken very good notes because at this stage, you should be reviewing your notes for all of the applicants interviewed against the key skills and experience needed for your job opening.
Rate applicants based on their experience, and other factors that are important for the applicant to possess in order to be successful such as their interpersonal skills, their judgment when describing situations.
Identify a few applicants who rose to the top based on their responses and prepare to check references for those applicants.
(If you did not obtain a list of references as part of the application process, contact the final candidates and ask them to provide the names and phone numbers for 2 – 4 references.
Be sure that you always get at least two supervisor references, one from a current employer and past employer if at all possible. You may want to get references from colleagues with whom the applicant has had to provide some type of support or service.
I would avoid getting references from co-workers. In my next Employee Hiring and Managing Tips podcast, I'll focus on the reference process, and I'll talk more about why I think that obtaining co-worker references are a waste of time in many cases.
I hope that you'll join me for the next episode of Employee Hiring and Managing Tips.
If you are benefiting from the podcasts, please let me know by sending an email to [email protected], or by leaving a comment on the testimonials section of the Easy Small Business HR website.
I also invite you to follow me on Twitter under ManageEmployees and under EasySmallBusinessHR on Facebook.
The following two tabs change content below.
Get more tips on interviewing, hiring, managing and engaging your employees. Dianne Shaddock is the President of Easy Small Business HR, Employee Hiring and Managing Tips and the author of the eGuides, "How To Supervise:  What Your Boss Never Told You Before You Took the Job", A Step-By-Step Guide For New and Seasoned Managers and "How To Find and Hire the Best Employees".
Latest posts by Dianne Shaddock (see all)