100,000
That's approximately how many discrimination in the workplace charges were leveled against employers in 2010, according to the Equal Employment Opportunity Commission (EEOC).
Here's a rundown of the group's statistics on discrimination in the workplace allegations, including the one in-depth discrimination stat small businesses need to know.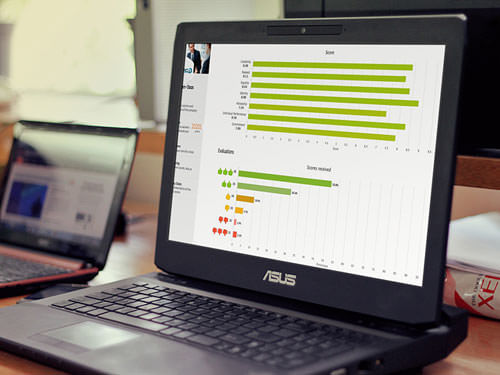 Working on improving employee engagement?
EPIC is an Employee Engagement software that gives you the tools and insights to create a workplace culture that encourages engagement, loyalty, and trust.
What are the top types of discrimination in the workplace reported by employees and how many cases of each were reported in 2010?
Retaliation – 36,258
Race – 35,890
Sex – 29,029
Disability – 25,165
Age – 23,264
National Origin – 11,304
Religion – 3,790
Equal Pay – 1,044
EEOC: "The number for total charges reflects the number of individual charge filings. Because individuals often file charges claiming multiple types of discrimination, the number of total charges for any given fiscal year will be less than the total of the eight types of discrimination listed."
And, for the first time, the EEOC added GINA (Genetic Information Non-Discrimination Act) allegations as a separate charge on the report. This results when an employee alleges their genetic information, such as a predisposition to a hereditary cancer, resulted in workplace discrimination. The statistics on discrimination in the workplace show U.S. employees filed 201 GINA accusations last year.
This is the statistic small businesses need to know.
One of the alarming aspects of EEOC's discrimination in the workplace statistics, as pointed out on the Employment Law Information Network, is the increase in the number of individual charges an employee files against the employer. In 1997, the average charge included 1.43 different types of discrimination accusations. By 2010, that number had increased to 1.66 types of discrimination alleged in each filed charge.
For managers and human resource professionals, it means that defending the business against workplace discrimination charges is becoming more complicated, making it mission critical to prevent discrimination or the appearance of discrimination.
Protect your small business from discrimination allegations.
Discrimination in the workplace charges are costly and time-consuming. Start developing employee policies and staff training initiatives so you can stop worrying about potential allegations, such as race discrimination, age discrimination, etc., and start focusing on building a successful and profitable business.
No stuffy, corporate HR policy lingo; but straight forward, easy to understand and implement advice for businesses just like yours.  Stay ahead of the curve and go to Easy Small Business HR for more tips on how to hire and manage your staff effectively.
FREE Related Resources
Stay abreast of the latest legal challenges and issues that employers face with Legal Alert For Supervisors. Request your free newsletter
The following two tabs change content below.
Get more tips on interviewing, hiring, managing and engaging your employees. Dianne Shaddock is the President of Easy Small Business HR, Employee Hiring and Managing Tips and the author of the eGuides, "How To Supervise:  What Your Boss Never Told You Before You Took the Job", A Step-By-Step Guide For New and Seasoned Managers and "How To Find and Hire the Best Employees".
Latest posts by Dianne Shaddock (see all)