Sexual harassment in the workplace is a women's issue, right? Not necessarily. In fact, federal civil rights laws provide protections for both men and women working in a hostile work environment, according to a recent appeals court ruling.
The Case
A male employee, Rudolpho Lamas, of a service working out of a Las Vegas airport alleged a female co-worker made repeated sexual overtures toward him.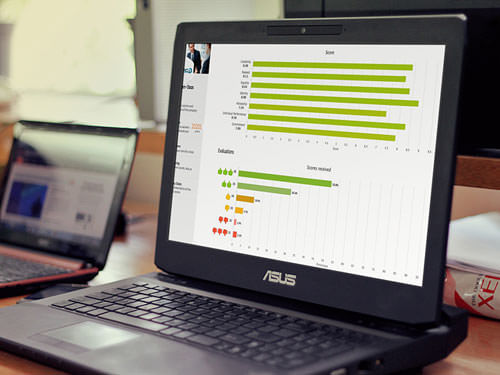 Working on improving employee engagement?
EPIC is an Employee Engagement software that gives you the tools and insights to create a workplace culture that encourages engagement, loyalty, and trust.
He rejected the advances and complained to company management. Not only did the harassment continue, one manager even joked about the incident to the victim. Lamas said his on-the-job performance suffered in the hostile work environment and he was eventually fired.
The Results
A federal court initially granted judgment to the employer; however, the Ninth Circuit Court of Appeals reversed the ruling stating that men were entitled to protection against a hostile work environment created by sexual harassment. The violation was established when the unwelcome conduct created an abusive environment.
The Lesson for Supervisors & HR
Regardless of the victim's gender, an employer is liable when they know or should have known about the sexual harassment and don't promptly and effectively remediate the situation by targeting the offending employee—and not the victim.
Protect Your Company
A male employee's sexual harassment claims aren't a joke. Avoid gender discrimination by taking all accusations of a hostile work environment seriously and giving them the investigation they deserve. If an employee is sexually harassing a co-worker, take disciplinary action immediately and carefully document each step you take. If your firm doesn't have a comprehensive policy for dealing with workplace harassment, now is the time to craft one. Don't wait until after an abused employee files a costly, time-consuming, and publicly-embarrassing lawsuit.
The following two tabs change content below.
Get more tips on interviewing, hiring, managing and engaging your employees. Dianne Shaddock is the President of Easy Small Business HR, Employee Hiring and Managing Tips and the author of the eGuides, "How To Supervise:  What Your Boss Never Told You Before You Took the Job", A Step-By-Step Guide For New and Seasoned Managers and "How To Find and Hire the Best Employees".
Latest posts by Dianne Shaddock (see all)