Have you ever belittled one of your employees in front of other co-workers? Do you avoid or put off meeting with staff because you're too busy?
Poor working relationships between managers and staff are a guaranteed way to decrease morale and productivity, which is why correcting the situation needs to be a top priority.
The first step in solving the problem is recognizing bad boss characteristics. Check out this list of the signs of a bad boss based on feedback from employees: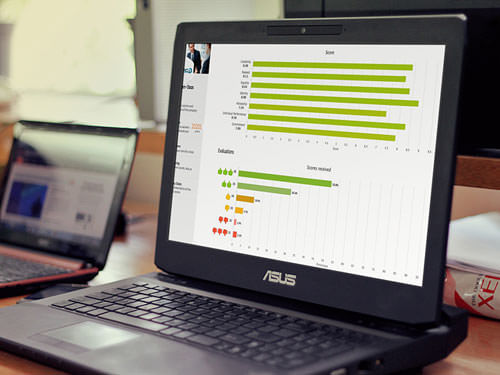 Working on improving employee engagement?
EPIC is an Employee Engagement software that gives you the tools and insights to create a workplace culture that encourages engagement, loyalty, and trust.
Inability or disinterest in communicating with staff.
Failure to convey goals, time lines, or expectations
Talking to employees in a rude or condescending manner
Not allowing employees to respond to comments or criticisms
Failure to recognize employee accomplishments or performance
Inability to deal with constructive feedback from their own supervisors
Demonstrates dishonesty
Lacks integrity
Stirs trouble or bad feelings between employees
Takes credit for positive outcomes but quickly blames others for negative ones
Singles out and discriminates against particular staff members
If you recognize yourself in any of these behaviors, then you've taken the first step toward adjusting them. The day-to-day management decisions you make have an immense impact on workplace interactions. For help developing a management style that nurtures productivity and fosters collaboration, consider finding a mentor or learning more about effective supervision through books or workshops.  Be open to constructive criticism.
More importantly, be open to turning your bad traits into positive management traits.  It will not only help you and your career, but your employees morale and productivity.
The following two tabs change content below.
Get more tips on interviewing, hiring, managing and engaging your employees. Dianne Shaddock is the President of Easy Small Business HR, Employee Hiring and Managing Tips and the author of the eGuides, "How To Supervise:  What Your Boss Never Told You Before You Took the Job", A Step-By-Step Guide For New and Seasoned Managers and "How To Find and Hire the Best Employees".
Latest posts by Dianne Shaddock (see all)