Today's post is by guest blogger, Katie Weaver with Awareity.
Based on lessons learned and today's highly litigious, increasingly-regulated and safety-oriented society, it is critical for organizational policies and procedures to be clearly defined and communicated.
Below are 10 reasons your organization may need to improve your policy management system: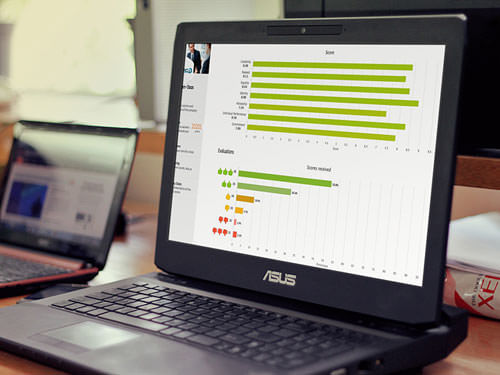 Working on improving employee engagement?
EPIC is an Employee Engagement software that gives you the tools and insights to create a workplace culture that encourages engagement, loyalty, and trust.
1)      Understanding Organizational Expectations: Without policies and procedures it is difficult for new and existing employees to understand the organization's culture, expectations and requirements.  Employees need to be aware of their specific roles and responsibilities, as well as employment policies for vacation time, sick time, health care, etc.
2)      Improving Employee Engagement: If employees are educated and understand their individual and organizational requirements, overall morale and productivity will increase.
3)      Ensuring Ongoing Compliance: In order to ensure compliance, organizations must ensure all employees are trained and understand requirements for HIPAA/HITECH, FERPA, OSHA, FMLA, and other state and federal regulations.
4)      Keeping Up with Escalating Risks and Challenges: All employees (and third-parties) should be reminded on an ongoing basis about your organization's policies and procedures as risks, regulations, best practices, etc. are constantly evolving.   As regulations, risks and threats change, are you updating your procedures or are your policies still the same as the day you first created them?
5)      Avoiding Expensive and Embarrassing Incidents: Many organizations are too flexible with requirements and can expose themselves to expensive and embarrassing data breaches, lawsuits, losses and mistakes by not implementing clearly defined policies.
6)      Replacing Status Quo Methodologies: The first step for many organizations is to determine their requirements and then create their policies and procedures accordingly.  However, this is where many organizations quit.  They create a comprehensive policy manual or binder, distribute it to their employees and never mention it again.  Do you really think your employees are reading the manual and identifying the specific roles and responsibilities that apply to them?
7)      Avoiding the "I never got that email" Excuse: If your organization is just blasting your policies out to your people in e-mails and memos…how do you know if anyone received the email or is reading the policies and understands them?  How can you hold your employees accountable?
8)      Communicating to All Affected Personnel: It is critical for organizations of all sizes to not only create comprehensive policies and procedures ongoing, but to ensure those policies have been implemented down to the individual level and read, understood and acknowledged by all employees (staff, management, third-parties, vendors, contractors, first responders, etc.).
9)      Improving Safety and Preparedness: Do your employees know what to do in the event of a disaster?  What is the organization's emergency plan?  What are their individual roles and responsibilities?  Should they evacuate?  Where do they go?  Where is the emergency call list?  Are systems back-up on a daily basis?  And so on…  It is critical for your organization to ensure all individuals understand their requirements before, during and after an incident occurs.
10)   Documenting, Documenting, Documenting: Are employees signing off on certain policies required by federal and state regulations?  Actually implementing policies, procedures, plans and processes means organizations have documentation and proof that individuals have read, understood and acknowledged their roles and responsibilities.  Regulations require proof of implementation.  Legal due diligence requires proof of implementation.
Lessons learned continue to show that even though your organization might have the best policies and procedures in the world, if they are not implemented at the individual-level with awareness and accountability, there will be failures (lawsuits, breaches, losses, employment fraud, etc.).  How is your organization ensuring policies and procedures are implemented and updated ongoing?
The following two tabs change content below.
Get more tips on interviewing, hiring, managing and engaging your employees. Dianne Shaddock is the President of Easy Small Business HR, Employee Hiring and Managing Tips and the author of the eGuides, "How To Supervise:  What Your Boss Never Told You Before You Took the Job", A Step-By-Step Guide For New and Seasoned Managers and "How To Find and Hire the Best Employees".
Latest posts by Dianne Shaddock (see all)