Do You Need An Employee Confidentiality Agreement?
Some things to think about when considering whether or not to implement an employee confidentiality policy for your business:
Do some or all of your employees have direct access to sensitive or proprietary information?
Is the information that your employee is exposed to of interest to a competitor?
Will the information, if leaked or handled carelessly, negatively impact your customers, clients, or company?
Regardless of the type of information, will it be a potential hardship to the organization if the information is used inappropriately?
If you can answer yes to even one of these questions, then you should seriously consider creating a confidentiality policy for your company.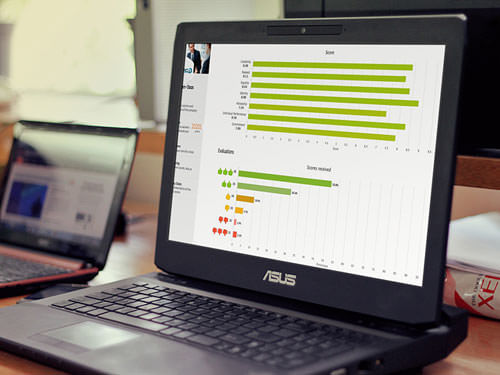 Working on improving employee engagement?
EPIC is an Employee Engagement software that gives you the tools and insights to create a workplace culture that encourages engagement, loyalty, and trust.
The confidentiality policy should summarize your company's expectations and your employees' responsibilities when handling confidential or proprietary information.  Some tips for creating your policy:
Summarize what constitutes as confidential or proprietary information for your company.  For most businesses, this may include financial, personal or demographic information, as well as specific proprietary information.
Describe the importance of how the information should be handled and be sure to communicate to your employees your company's criteria.  For example, if it is critical that personal or business files not be left in an easily accessible area such as a desk or in public place, or, if employees are required to log off of their computers before leaving their work areas make sure that staff are clear about these specific requirements.
Highlight the fact that the policy is a summary of information.  Emphasize that it is expected that employees check in with their supervisor, or the appropriate administrator if there is any question about whether the information that they are handling is confidential, or if the employee has any questions about how the information should be safeguarded.
Have employees sign your confidentiality agreement and place the signed agreement in the employee's personnel file.
Include the confidentiality agreement in your orientation process.  Have all new employees review and sign the form during the period of time that the employee is completing other new hire paperwork.
Make sure that the employee confidentiality agreement is posted on your internal website and in any company policy and procedure or employee manuals.
The following two tabs change content below.
Get more tips on interviewing, hiring, managing and engaging your employees. Dianne Shaddock is the President of Easy Small Business HR, Employee Hiring and Managing Tips and the author of the eGuides, "How To Supervise:  What Your Boss Never Told You Before You Took the Job", A Step-By-Step Guide For New and Seasoned Managers and "How To Find and Hire the Best Employees".
Latest posts by Dianne Shaddock (see all)