Based on December 2009 stats released by the Department of Labor's Bureau of Labor Statistics, the unemployment rates across the nation for adults are still at or near double digits: 10.2% for men compared to 8.2% for women.
Broken down by race, unemployment for people of color is high: 16.2% of blacks are unemployed compared to 12.9% of Hispanics and 8.4% for Asians. The unemployment rate for whites is holding at 9.0%.
Periods of unemployment are lasting longer with the average number of jobless weeks at 27 weeks or more. This trend is continuing to move upward with up to 6.1 million unemployed as of December, 2009.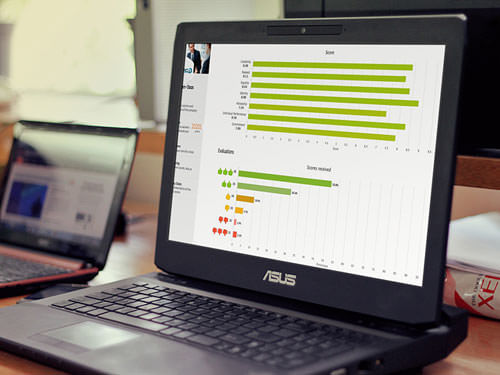 Working on improving employee engagement?
EPIC is an Employee Engagement software that gives you the tools and insights to create a workplace culture that encourages engagement, loyalty, and trust.
Disappearing Jobs
Jobs continue to vanish in the areas of construction, manufacturing, and wholesale trade while areas such as temporary help services and health care continued to add jobs to their payrolls.
Construction employment declined by 53,000 in December, with job losses being felt across the industry. Manufacturing jobs decreased by 27,000 during the same period.
Employment in the area of Wholesale Trade declined by 18,000 in December, with the most notable decline taking place among durable goods wholesalers. Retail employment has experienced very little change with the exception of general merchandise stores which suffered the loss of 15,000 jobs.
Who's Hiring?
Both the Healthcare and Temporary Help Services industries have increased their hiring with Temporary Help Services adding 47,000 jobs in December and Healthcare adding 22,000 jobs within the same time frame; particularly in the area of home health care services and in physicians offices.
The following two tabs change content below.
Get more tips on interviewing, hiring, managing and engaging your employees. Dianne Shaddock is the President of Easy Small Business HR, Employee Hiring and Managing Tips and the author of the eGuides, "How To Supervise:  What Your Boss Never Told You Before You Took the Job", A Step-By-Step Guide For New and Seasoned Managers and "How To Find and Hire the Best Employees".
Latest posts by Dianne Shaddock (see all)