Millions of workers across 30 states will see more money in their paychecks
WASHINGTON — The U.S. Department of Labor reminds employers and employees that the federal minimum wage will increase to $7.25 on Friday, July 24. With this change, employees who are covered by the federal Fair Labor Standards Act (FLSA) will be entitled to pay no less than $7.25 per hour.
"This administration is committed to improving the lives of working families across the nation, and the increase in the minimum wage is another important step in the right direction," said Secretary of Labor Hilda L. Solis. "This well-deserved increase will help workers better provide for their families in the face of today's economic challenges. I am especially pleased that the change will benefit working women, who make up two-thirds of minimum wage earners."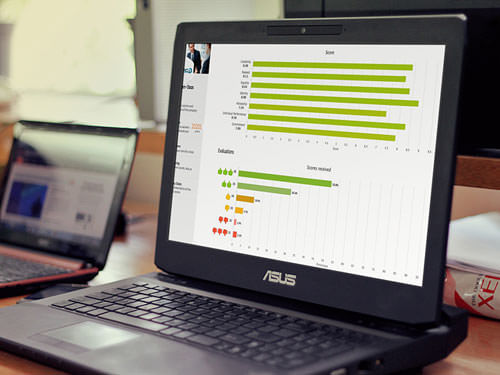 Working on improving employee engagement?
EPIC is an Employee Engagement software that gives you the tools and insights to create a workplace culture that encourages engagement, loyalty, and trust.
This increase is the last of three provided by the enactment of the Fair Minimum Wage Act of 2007, which amended the FLSA to increase the federal minimum wage in three steps: to $5.85 per hour effective July 24, 2007; to $6.55 per hour effective July 24, 2008; and now to $7.25 per hour effective July 24, 2009. The latest change will directly benefit workers in 30 states (Alabama, Alaska, Arkansas, Delaware, Florida, Georgia, Idaho, Indiana, Kansas, Louisiana, Maryland, Minnesota, Mississippi, Missouri, Montana, Nebraska, New Jersey, New York, North Carolina, North Dakota, Oklahoma, Pennsylvania, South Carolina, South Dakota, Tennessee, Texas, Utah, Virginia, Wisconsin and Wyoming) where the state minimum wage is currently at or below the federal minimum wage, or there is no state minimum wage. It will also benefit workers in the District of Columbia, where the minimum wage is required to be $1 more than the federal minimum wage.
A family with a full-time minimum wage earner would see its monthly income increase by about $120. That is more than a week's worth of groceries for an average family of four or more than one week's utility bills. The $120 buys three tanks of gas for a small car. The $120 would easily cover the cost of replacing all the light bulbs in a typical home with compact fluorescent light bulbs — which would save the family money in the long term and be an important step toward a greener country. The benefits are not just for full-time workers. About half of minimum wage workers are part-timers, and they, too, are going to see a very welcome boost to their incomes.
Every employer of workers subject to the FLSA's minimum wage provisions must post, and keep posted in each of its establishments, a notice explaining this act. The notice must be posted in conspicuous places to permit employees to readily read them. Posters and other compliance assistance materials concerning the minimum wage increase are available free of charge from the Labor Department's Wage and Hour Division and may also be obtained from the agency's Web site at http://www.wagehour.dol.gov.
Many states have minimum wage laws with provisions that differ from the federal law. When an employer is subject to both, the employer must pay the higher of the two rates.
Employers and employees seeking more compliance information on the increased minimum wage may call the Wage and Hour Division's toll-free helpline at 866-4US-WAGE (487-9243).
*News Release From the Department of Labor, Employment Standards Administration, (ESA). Contact Name: Dolline Hatchett 
Phone Number: (202) 693-4651
Release Number: 09-0821-NAT
FREE Related Resources
Stay abreast of the latest legal challenges and issues that employers face with Legal Alert For Supervisors. Request your free newsletter
The following two tabs change content below.
Get more tips on interviewing, hiring, managing and engaging your employees. Dianne Shaddock is the President of Easy Small Business HR, Employee Hiring and Managing Tips and the author of the eGuides, "How To Supervise:  What Your Boss Never Told You Before You Took the Job", A Step-By-Step Guide For New and Seasoned Managers and "How To Find and Hire the Best Employees".
Latest posts by Dianne Shaddock (see all)