Most of us know at least one friend or family member who is in the military or who has recently returned from a tour of duty.
The men and women who go off to serve our country expect that they will be able to find a job when their tour of duty is over. But that hasn't been the case.  In today's competitive job market, veterans don't have it any easier than the millions of others who are looking for work.  Statistics show that finding work has been more of a challenge for veterans.
The 3 articles below share insights on: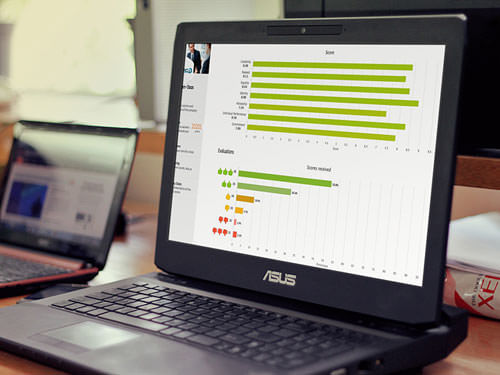 Working on improving employee engagement?
EPIC is an Employee Engagement software that gives you the tools and insights to create a workplace culture that encourages engagement, loyalty, and trust.
The challenges that our veterans are facing as they attempt to re-enter the workforce
The organizational challenges that employers are facing with hiring vets
Common misconceptions and missteps related to hiring veterans
Depending on who is reporting the numbers, veterans' unemployment rates range from nearly 12.1 percent to 17 percent. Either way, these numbers far exceed the national unemployment rate. Hence, a vigorous push by lawmakers, the White House, and veterans' interest groups to unveil initiatives to lower unemployment among veterans. This is great, right? Especially on the heels of the Department of Defense projected drawdown in Afghanistan of nearly 100,000 troops.
Although it is widely known that the change from military to civilian life can prove quite challenging for many separating veterans, it is also recognized by many companies that the right reason to hire veterans is the acquisition of high quality talent such as, but not limited to: integrity, a bent toward diversity and inclusion, short learning curve, wide-ranging skills, strong management and leadership ability, teamwork affinity, and continuity in hard work.  Read More.
The Center for a New American Security recently released a report on employing America's veterans, and the overarching theme of the study will come as no surprise to most in the defense industry. Hiring veterans is simply good business.  More than 87 individuals representing 69 companies were interviewed for the study, and took the approach of getting to the heart of why companies hire veterans and why, in some cases, they don't. Read More.
Ten years after the start of the Iraq War, we're all familiar with the case for hiring veterans: they're mature, responsible, have significant managerial experience, and are used to chaotic, ambiguous environments. Many possess skills that are highly transferable. So why is the gap between veteran and non-veteran unemployment rates 9.4% and 7.9% respectively?
Maybe it has something to do with this:
Black 6 this is Red 1. Class 1, 3 and 5 are now available at FARP Foxtrot, over. Read More
The following two tabs change content below.
Get more tips on interviewing, hiring, managing and engaging your employees. Dianne Shaddock is the President of Easy Small Business HR, Employee Hiring and Managing Tips and the author of the eGuides, "How To Supervise:  What Your Boss Never Told You Before You Took the Job", A Step-By-Step Guide For New and Seasoned Managers and "How To Find and Hire the Best Employees".
Latest posts by Dianne Shaddock (see all)