Here's a short list of the latest news on court decisions and trends in employment from around the web:
In another victory for employees and privacy rights, a ruling issued this week against Finish Line, Inc. will further establish employer liability in cases involving illegal videotaping of employees by a store manager. In Antonelli v. Finish Line, Inc., ADRS Case No. 12-5331-JCI, a binding arbitration ruling denied Finish Line, Inc.'s Motion for Summary Judgment on most claims brought by Plaintiff employees, including specific statutory violations, as well as invasion of privacy and infliction of emotional distress… Read More
A worker who was fired for her panic attacks won a $21.7 million jury verdict against her employer, including $16.5 million in punitive damages for the employer's malice.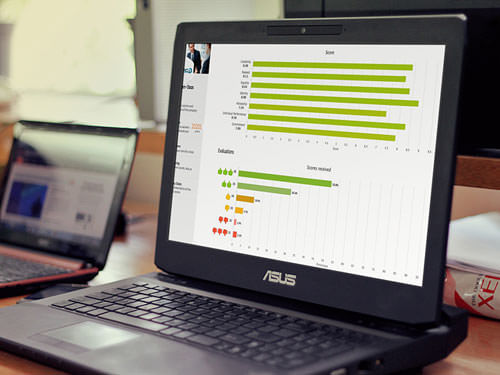 Working on improving employee engagement?
EPIC is an Employee Engagement software that gives you the tools and insights to create a workplace culture that encourages engagement, loyalty, and trust.
April Rodriguez was a customer service rep for waste disposal company Valley Vista Services. The 34-year-old mother of four asked for time off and work accommodations to deal with her panic attacks. Instead, she was fired.
She sued her employer and its parent company, Zerep Management Corp., claiming her firing was illegal and discriminated against her mental illness.
Rodriguez testified that her supervisor was skeptical of her condition and suggested that she was faking her panic attacks in order to get more time off. She said losing her job was a severe financial hardship that forced her to send two of her children to live with her brother. Read More
With over 1,100 federal statutory provisions in which marital status is a factor in determining access to statutory benefits, rights, or privileges, the outcome of the challenge to the constitutionality of laws adversely impacting same-sex marriages could have a significant effect on employee benefits.
Under the federal Defense of Marriage Act (DOMA), for purposes of federal law, the word "marriage" means only a legal union between a man and a woman, and the word "spouse" refers only to a person of the opposite sex who is a husband or a wife. This means that under current law, Federal benefits available to opposite-sex spouses are not available to same-sex spouses even when they are legally married under state law. Read More
Developer Fired Rastafarian Who Complained About Threat of Violence, Federal Agency Charged
NEW YORK – Grand Central Partnership, Inc. will pay $135,000 and furnish other relief to settle an employment discrimination lawsuit filed by the Equal Employment Opportunity Commission (EEOC), the agency said today. The EEOC had charged that the not-for-profit developer of real estate, offices, and facilities around Grand Central Terminal in New York City unlawfully fired a black Rastafarian security officer for his 2010 complaints of threats of violence and racism and his participation in an EEOC lawsuit resolved in 2009. Read More
Employers have been urged to read and understand a consultation paper released last week to stop them falling foul of new rules governing disciplinary and grievance procedures. Read More
U.S. Citizenship and Immigration Services (USCIS) announced the revised Form I-9 Employment Eligibility Verification "(Rev. 03/08/13) N" will be available on USCIS's website (www.uscis.gov) on March 8, 2013. At the time of this advisory, the new Form I-9 is not yet posted. USCIS requires employers to use the new Form I-9 on May 7, 2013, but it may be used as soon as available. USCIS will accept prior versions of Form I-9, "(Rev. 08/07/09) Y" and "(Rev. 02/02/09) N", until May 7, 2013. Read More
FREE Related Resources
Stay abreast of the latest legal challenges and issues that employers face with Legal Alert For Supervisors. Request your free newsletter
The following two tabs change content below.
Get more tips on interviewing, hiring, managing and engaging your employees. Dianne Shaddock is the President of Easy Small Business HR, Employee Hiring and Managing Tips and the author of the eGuides, "How To Supervise:  What Your Boss Never Told You Before You Took the Job", A Step-By-Step Guide For New and Seasoned Managers and "How To Find and Hire the Best Employees".
Latest posts by Dianne Shaddock (see all)